Our brand founded by MAHMUT NALÇABASMAZ in 1957. We integrated our many years of on-going agricultural business with our trading mission and carried out our cotton gin and press enterprise in 2000. After that we established a 60000 trees of olive plantation from our certificated sapling production and started to produce organic olive and olive oil in the Meriç Farm.
By the result of EXOLEA fair, which we joined in Italy with our certificated organic olive oil brand ELEA we took place in 2007 L'extravirgine World Taste Catalogue. Our local olive oil, Saurani, has received the Gold Medal from 8th National Extra Virgin Olive Oil Quality Competition. In addition to our agricultural activities, we produce organic olive, olive oil, pomegranate, almonds, walnuts, feeding plants and honey.

Ülkemizin tarımsal alanda mekanik eksikliği doğrultusunda zeytinde rekabetçi ve sürdürülebilir bölgesel üretim için dünyanın en iyi hasat makinelerinin ithalatını yaparak Agrinalca markamız ile üreticilerimizin hizmetine sunmaktayız.
Our Certificates :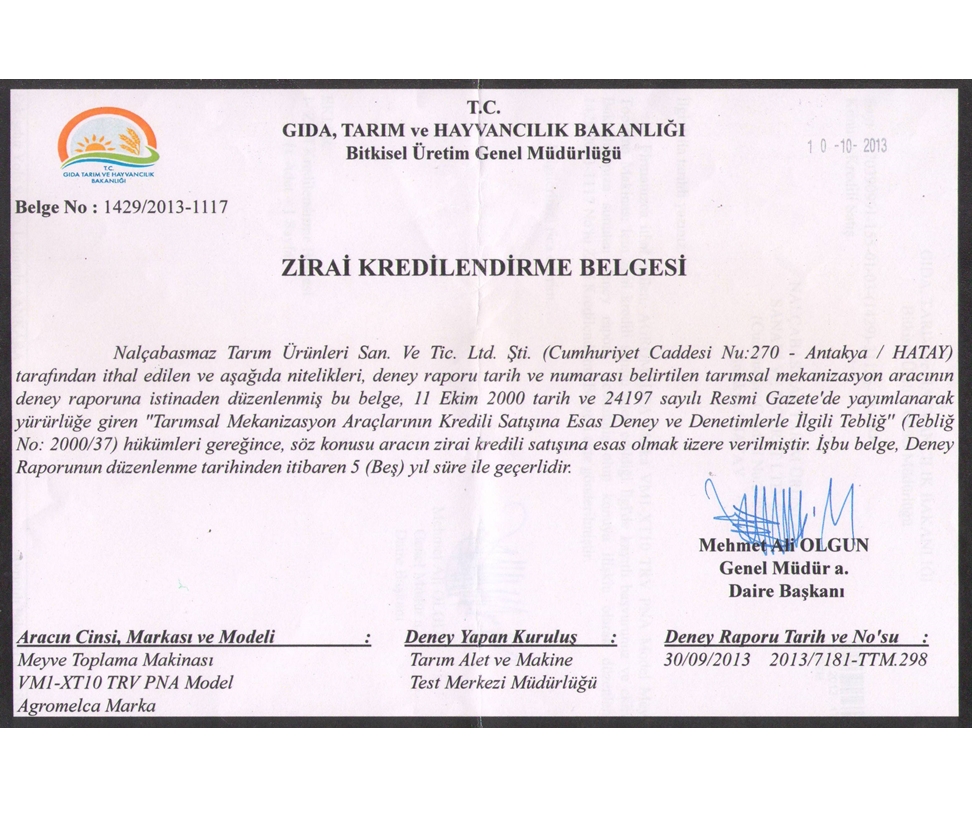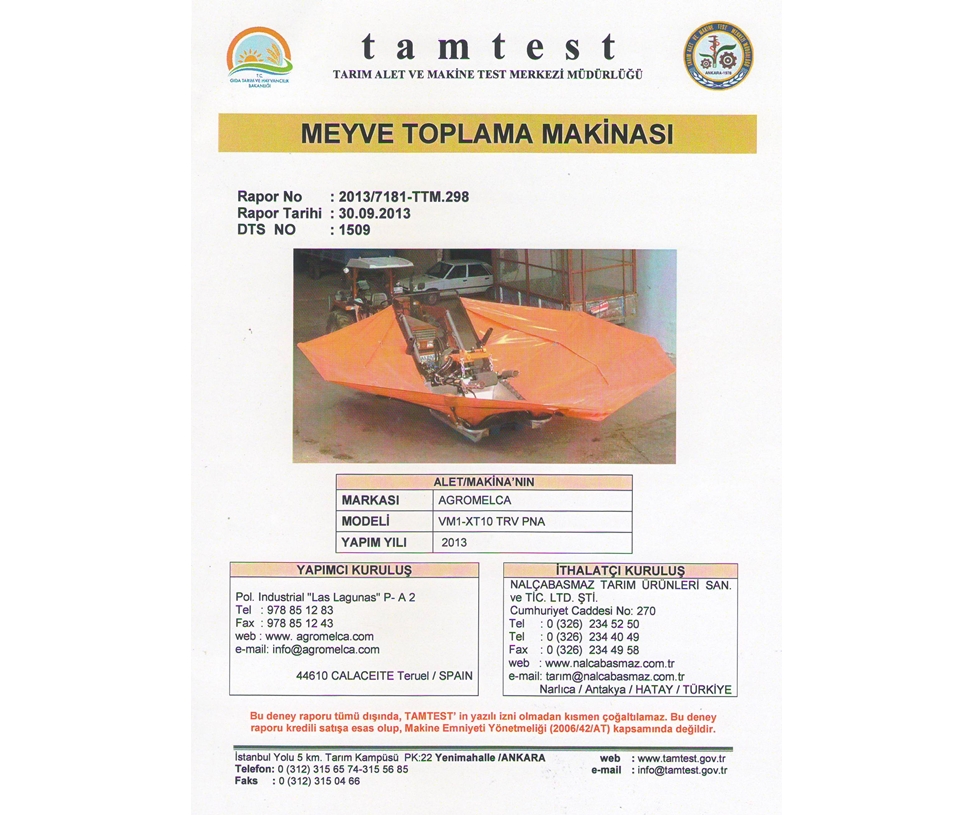 Our Product Groups : OLIVE , ALMOND , WALNUT , APRICOT , ORANGE , LEMON, PEANUT

- We are working on improving the regions olive industry by harvest machines.
- Our brand Agrinalca makes import from world's best sustainable harvesting machinery manufacturer with our services.